7 Myths About Wedding Cakes
What do you think the classic wedding cake should look like?
White, huge, many-tier cake with figures of the bride and the groom on top.
Of course, you would think that.
Below I collected 7 myths about the wedding cakes. After reading those you will say "No" to the classic wedding cakes.
1. Cake is white?
The cake is not always has to be in tone of the dress of the bride. The modern confectionery industry does wonders. Today you can change the look of the classic cake. Create your own crazy ideas. Let your wedding cake be unique and unforgettable. Use your favorite colors and base it on your own likings.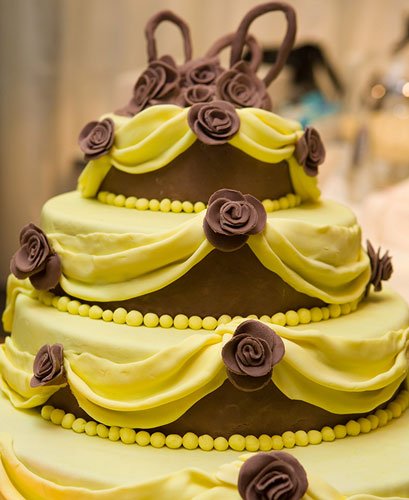 2. Cake is round?
Classic cakes are round. How about square or rectangular cakes? Such shape creates something special, gives unique feel, beauty and harmony about the wedding. Such cake shape is also very practical, and it can be easily cut into equal pieces.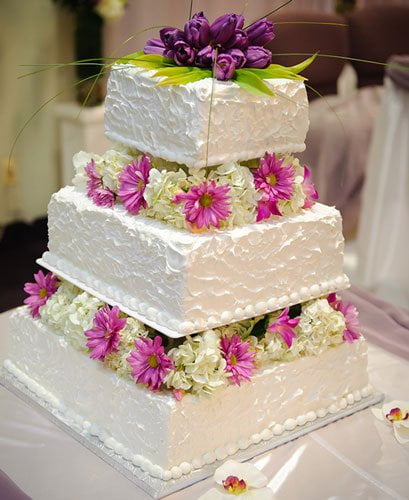 3. The multi-tiered cake?
The most obvious stereotype about the wedding cake is that it should look like a skyscraper. While one-level cakes is the new trend. These cakes look more neat, gentle and stylish. It's good to have them in one style. With such treat your wedding will be unique and memorable.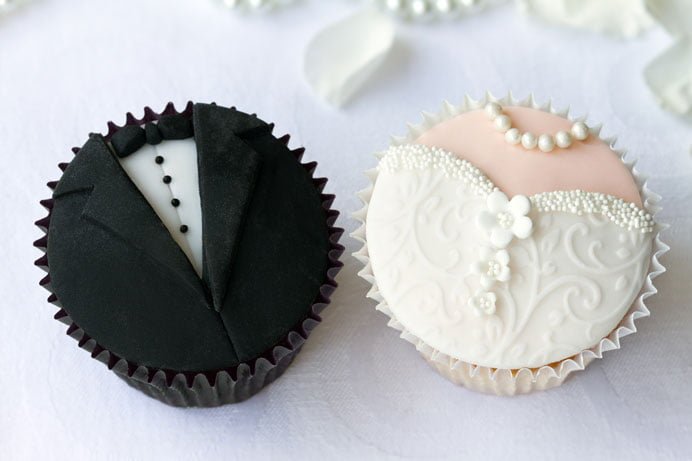 4. Should the wedding cake be prepared by the professional?
Of course the cake made by the professional can be amazing. But if you have a small wedding with a few guests only, it isn't obligatory to employ the professional confectioner. Your grandmother or even your mother can make excellent cakes and for them it will be an excellent opportunity to indulge close friends with their culinary delicacy. This will sparkle the cozy atmosphere of the holiday. Another benefit is that preparing such cake can help you reduce the wedding costs.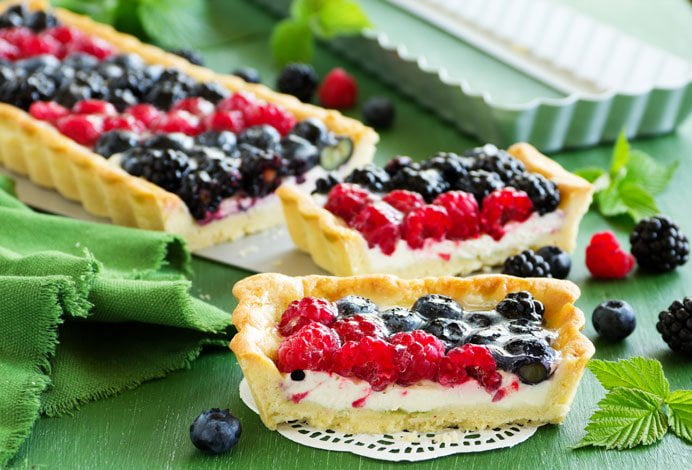 5. The wedding cake should be smooth and ideally flat?
Most of the wedding cakes are covered with sweet fondant which can be applied to model perfect and flat surface. It can be very beautiful, because using fondant you can make a lot of fine figures and patterns. But your cake can be unique without covering its surface with fondant or cream, showing the natural structure of the cake. Such biscuit cake may have cream, berries and fruits and looks very tasty. It will look more natural than plastic.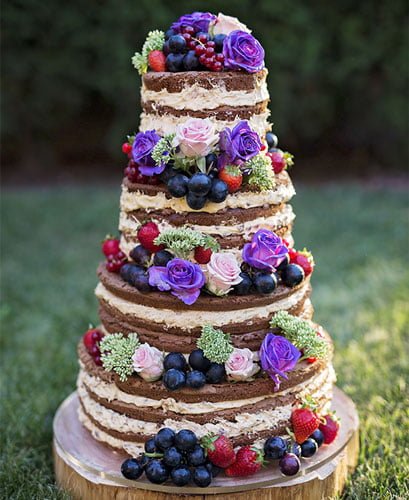 6. The figure of the groom and the bride on top of the wedding cake?
Be original – it's not really necessary to put the traditional figures on top of the cake. Consider putting on top other different things like inscriptions, plates with names, tags, slogans, and… donuts.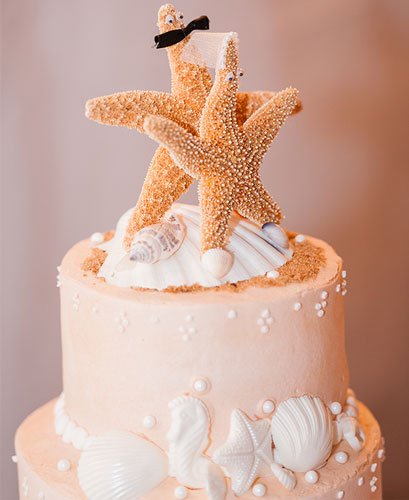 7. Cake is a must?

On your wedding you can do whatever you want. What if you don't like classic cakes? There is a fine alternative – you can have small cakes, cupcakes, makaroni, all those can be served perfectly put in multi levels, in the form of figures or inscriptions or on a separate little table. Another fantastic idea is a chocolate fountain.